The Labor Shortage – The Unfortunate Reality
The Challenge and Opportunity for Total Rewards Professionals
Date & Time: August 25, 2021
Time: 8:00 - 8:30 am - Breakfast | 8:30 - 10:00 am - Program | 10:00 - 10:30 am - Networking
Location: Forefront Center | Waltham, MA
Registration Fee: $100 Member | $135 Non-member
Register Now or call 781-684-8700 for assistance.
---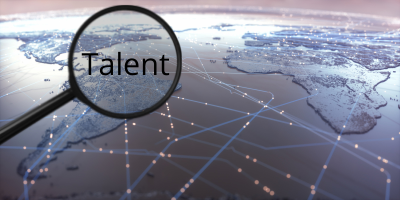 Whether you are watching CNN, reading The WSJ, listening to NPR or on hold for over 2 hours with your airline, you appreciate the newest challenge for all is the real-time problem of the labor shortage.
Tom Casey, the Managing Principal for Discussion Partner Collaborative (DPC) and author of 5 best-selling books on Talent and Leadership, will share new data that frames the challenges and offer solutions based upon DPC's White Paper "The Labor Shortage - The Unfortunate Reality," published on July 15, 2021.
Tom also will share a methodology being used by Total Rewards professionals to address this ongoing challenge.

Join NEEBC Executive Director, Robin Antonellis, for a discussion with Tom where he offers his latest research, identifies actionable planning for Human Capital leaders, and shares what companies are doing to address the shortage.
As a BONUS, all registrants will receive:
a PDF of Tom's recent best-seller, Employee Transitions 2 - Leveraging Experience For Future Success! 
a signed copy of his most recent best-seller, Leadership Development - The Next Curve to Flatten! ©2020
a complimentary copy of his White Paper,

"

The Labor Shortage - The Unfortunate Reality," published on July 15, 2021.
---
Intended Audience:
CHROs and Chief People Officers

Talent and Rewards Leaders

Benefits Professionals

Recruiters and Talent Acquisition Professionals

Consultants, Brokers and Advisers
---
Educational sessions at this program may qualify for CEBS Compliance credit. Visit www.cebs.org/compliance for additional information.