The Opioid Crisis - Best Practices for Prevention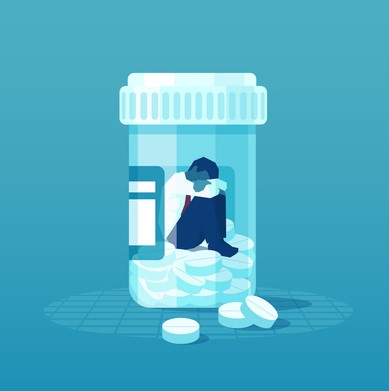 When thinking about how to tackle the opioid epidemic, prevention is just as important as intervention.
There is often a long journey an employee goes through before a prescription gets in their hands. In addition to thinking about your pharmacy benefit plans or high quality in-network treatment centers, think about what programs and policies can be put in place that prevent the ripple effect of medical and emotional conditions that may lead to opioid use:
Chronic pain and musculoskeletal conditions often result in opioid prescriptions.
What programs can you put in place to help employees cope with or recover from pain without turning to surgery or medication?

How can you adjust your work environment and what accommodations can you provide?
People with depression and anxiety are more at risk of developing a substance use disorder.
What behavioral health benefits do you offer and how can they help proactively reach those at risk?
Many employees are uninformed of the risks of opioid prescriptions or aren't aware of other treatment options.
How can you educate your workforce on the risks of opioid use and empower them to make safer choices?
While we do want to focus on how to help those that are already suffering from opioid addiction, we also want to identify and help those that are at risk. And even better, we want to create a workforce that is thriving and armed to face any challenges ahead. Address your employee health and wellbeing across the spectrum of their needs.

---
Suzy Clausen, MS LPC is a Consultant with the Health Transformation Team at Aon.  Suzy will be a panelist at NEEBC's Annual Benefits Summit & Trade Show on May 23rd, speaking about Employer Best Practices for Dealing with The Opioid Crisis.
For more information about this panel and the Summit, click here.
Suzy can be reached at:
[email protected]
309.242.4001
Share this post: